Fish Report for 7-22-2018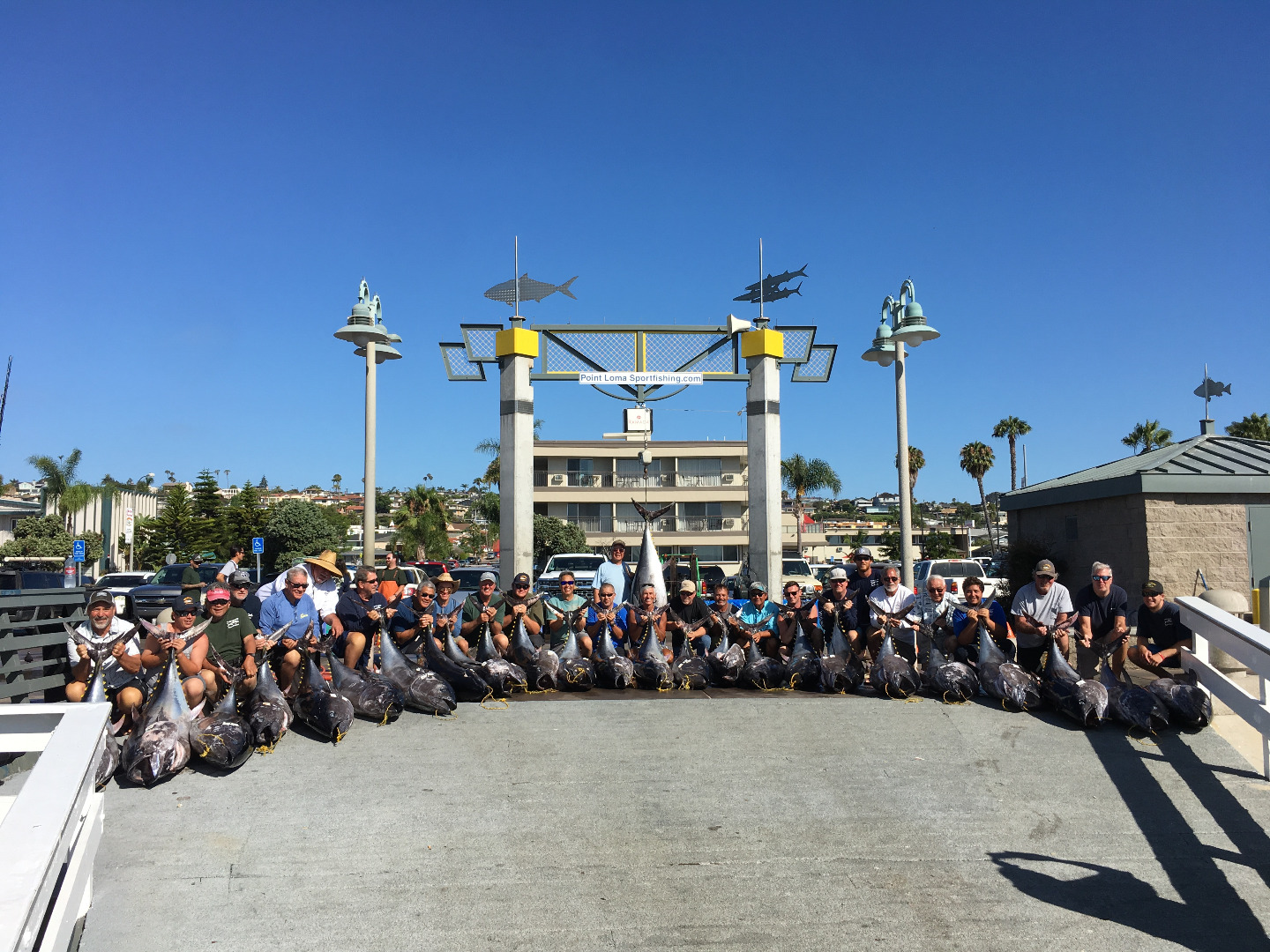 Cow tuna for everyone!
7-22-2018
Big Hungry

Captain Mike Lackey returned this morning on the Vagabond from a fantastic 4 day trip. 26 tuna over 140#, including 14 over 200#, for 25 anglers made a trip of a lifetime. The majority of the tuna were caught on the kite and some on the Shimano Flat Fall. We are seeing massive tuna but the trick is getting them to bite. The season is just getting started and there is still plenty of time for some great fishing. Great job to the crew and captain!
Final BFT count:
14 (#200)
9 (#190)
1 (#185)
1 (#157)
1 (#140)