Fish Report for 7-17-2011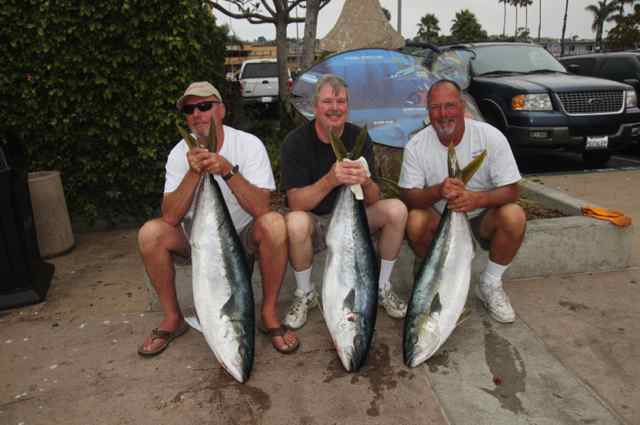 Jan Ishii Trip
7-17-2011
Bill Roecker
Four days aboard the Vagabond with owner-skipper Mike Lackey brought in a nice bunch of sleek yellowtail for 26 anglers out with chartermaster Jan Ishii.

"He tugged good," said first-place winner Rick Hutchinson of Lakewood about his 42-pounder. "He was the first fish I got on the trip."

Rick said his fat mossback took a sardine on a 3/0 ringed Owner Super Mutu hook, tied to 30-pound Jin Kai line on an Accurate 270 two-speed reel and a Calstar 800 rod.

Bryan Romine of Cucamonga won second place for his 38-pounder. Greg Trompas, long-time sportboat captain, went out with the boys on the trip and scored a big 36-pound yellowtail for third place.

"Why are these yellows from Sac Reef so fat?" Roecker asked Greg. "Is there squid there?"

"Yes, there was," said Trompas. "But the fish that coughed up what was in their stomachs were full of lizardfish."