Fish Report for 10-1-2013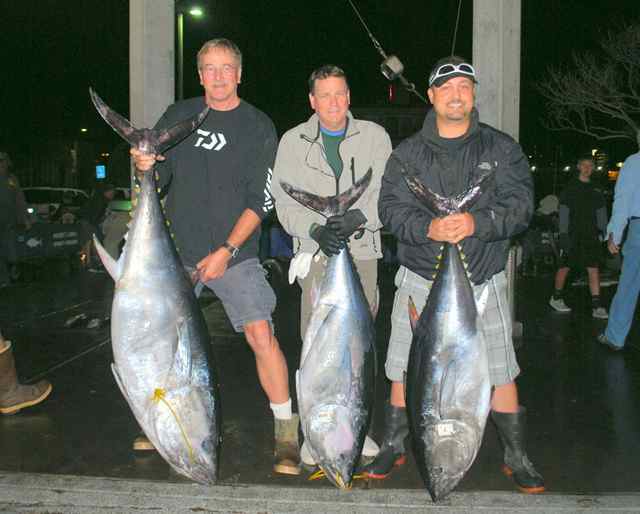 Vagabond returns from a 6 Day trip with a nice Bluefin haul, with the largest coming in at 145 lbs.
10-1-2013
Bill Roecker
"It was a good 6-day trip starting with quality BFT up to 145 pounds and weather made us move down where we had a day on a couple kelps with action fighting and ended up with a few nice Yellowfin and Dodos. The next couple of days we stayed in calm weather on the great kelps and put together a fair catch of good Yellowtail. Nice to have a bunch of Oceanside Anglers aboard as well as some fun regulars.

Jackpots were:
Thomas "Bo" Bolender with the jumbo 1st place BFT of 145 pounds
Peter Bromley came in 2nd with a nice 72.2-pounder
Al DuCharme brought in a good 66.4-lber for 3rd.